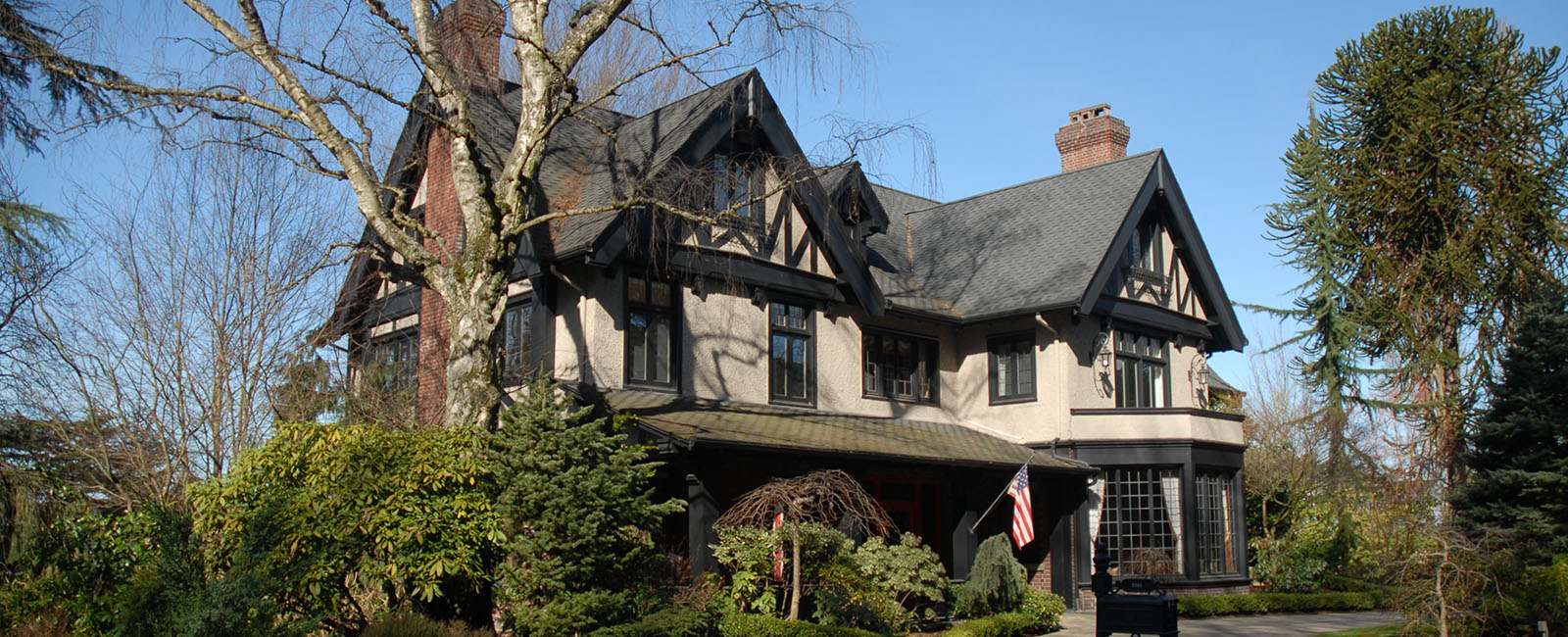 Residential contractors with 30+ years of focus on exquisite home restoration, remodeling and painting on the Eastside and in Seattle.
Welcome To Bayside Builders
Complete Residential Enhancement
Imaginative Design & Restoration
Room Additions, Kitchens, Baths
Custom Interior & Exterior Painting
Restoration and Remodeling
We have been trusted licensed general contractors in the Seattle and Eastside area for over 30 years. Our goal is to make the vision you have for your home a reality. We offer a broad spectrum of services, including exterior & interior restoration. We will ALWAYS treat your home as though it were our own.
Homes are often in need of maintenance and improvement. Whether it be foundation, structural or cosmetic needs – we are here for you.
Your vision may include an added room, a 'mother-in-law' wing, or a special patio and lattice covering.
Remodeling may include modernizing your existing structure, or building a new floorpan entirely. Whatever work you need done, you can trust us to get the job done right.
Life tends to center around the kitchen. Whether it's a cosmetic touch-up for practical use, or a brand new floorplan a professional chef, we look forward to creating a fully functional and modern space for you.
In-floor heating, sanctuary spas, jacuzzi tubs and special lighting are just some of the modifications we provide that can completely reinvent your bathroom.
Quality painting is much more than aesthetic. Our painters are highly skilled, and we use the finest paint products available to make the coat last for years to come.
Residential Home improvement
Trust the home remodeling and house painting experts at Bayside Builders
For more than 30 years, Bayside Builders has been earning the trust of Seattle's most discerning home and commercial property owners. We help you make your vision a reality.
Contact us today for an estimate, and breathe new life into your home or commercial space. Read More
House painting – Home remodeling – Home restoration
Unrivaled customer care ensures you get the finished product you want
We can restore as much of your home as you would like
Your house painting, and/or home remodeling job, is fully protected with our 7 year unconditional warranty
With more than 3 decades of experience, you won't have to worry about the quality of your home restoration work
Call us today for an estimate
Everyone has a vision of what they want their home to be. When you hire a home remodeling expert, you put your trust in their ability to get the job done right and within budget a predetermined budget. At Bayside Builders, we bring the same attention to detail in every job, regardless of the size or scope. Contact us today and let us help you fulfill your vision.
House painting professionals
Our regional climate can take a toll on your home, so it's important to work with painting professionals that understand these unique demands.
When you hire our house painting experts, our crew comes out to your home ready to work and get the job done quickly. We are always prepared, professional and entirely focused. We provide you with a 7 year unconditional warranty that fully protects your investment.
Our professional residential painters will provide you with a comprehensive estimate. You don't have to worry about any hidden costs or unexpected fees because we stand by our quotes.  We offer timely serivice, and stick to our time quotes.
Home remodeling for any room
Are you ready to modernize your kitchen, upgrade your bathroom, or create the perfect space for entertaining friends and family? Every homeowner has a vision for each room in their house, and our home remodeling experts can turn that vision into a reality.
Bathroom remodeling – There are a number of ways to turn your bathroom into a more efficient, welcoming space. Our bathroom remodeling professionals can help you choose colors, fixtures and various features that will vastly improve your bathroom's overall comfort level. In-floor heating, jacuzzi tubs and textures surfaces can turn your bathroom into an oasis.
Kitchen remodeling – Your family probably spends more time in the kitchen than any other room. Our home remodeling experts can help you create a kitchen that suits your lifestyle. We can help you make ergonomic choices to your kitchen that acknowledges the needs of your family.
Room remodeling – Our home remodeling pros can help you improve any space in your home. From outdoor entertainment spaces, to the perfect man-cave – no idea is too complex. We can show you some of our other home remodeling projects to compliment your vision.
Home restoration – when it's time for an upgrade
Whether you want to restore your home for purely aesthetic reasons, or your house simply needs some attention, we have the experience and expertise to ensure that the job gets done right. Home restoration projects require a high level of expertise and know-how to ensure the job is completed on time and under budget.
Put your trust in our experienced home restoration professionals
Homes often fall victim to structural damage due to age and natural disaster. If unattended, some problems (such as a leaky roof) can cause permanent damage to walls, wiring, sheetrock and ceilings.
When the unexpected occurs, you want to hire a professional contractor willing to work with your insurance company in order to ensure your home is entirely restored.
Read More
When your home restoration job is completed, our crew will handle all debris removal and cleanup. Our services are covered by our 7 year unconditional warranty.
Why choose our house painting and home remodeling experts?
You have no shortage of local contractors to choose from – so why choose our company for your house painting and home remodeling needs?
Because we have met the highest standards of quality in our 30-plus years of business. When you need your house painting and home remodeling job done right, simply give us a call. Our satisfied customers enjoy:
Prompt service
The highest levels of customer care
Reliable communication
Quality workmanship and results
24/7 damage repair response
Licensed, bonded, insured and certified professionals
Architectural design services
Real property sales and development
A 7 year unconditional warranty
We provide the same high levels of care and service to every client, no matter the size of the job. If you have concerns or questions, we are always available to address them.
Details about exterior house painting
There is far more to exterior painting than slapping on a few coats of fresh latex. A number of considerations must be met before the job begins. This ensures a paint job that withstands the rigors of our unique environment.
When inspecting your home, we look for problem areas that could compromise the coat of paint months (or even years) after it's applied. This way exterior painting is actually exterior restoration. Rotten or compromised wood, faulty gutters and even a relatively minor gap in your siding can lead to far more expensive repairs in the future. This is why we take our time to conduct a comprehensive inspection for every job.
Once we affirm the structural integrity of your house, then we begin preparations for painting. This includes pressure washing, sanding, filling and caulking. Then we begin to paint.
We work closely with you to choose the paint colors based on the style of the home, its environment, the surrounding foliage and other home colors in the neighborhood.
Many of the homes we've painted over the years are some of the most striking and unique in the area. By skillfully using choice color combinations, we can turn your house into your dream home. Accomplishing this requires an understanding of how to balance imagination with experience. If you would like to learn more about our approach to house painting, give us a call.
A word about home additions
We work with clients to build additions to their homes. Whether it be a room extension, a 'mother-in-law' add-on, or an entirely new floor we can discuss ways to make your idea a reality.
Contact us today and get a quote
If you're ready to improve your living space and make a lasting improvements to your home, contact us today for a quote. The home of your dreams is just a phone call away.